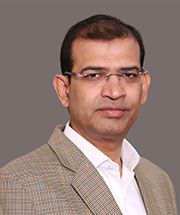 MAHESH REDDY
Director
Mahesh Reddy is the Chairman and Managing Director of AMR Group. AMR group has diversified into various verticals such as Constructions, Mining, Infrastructure and has executed prestigious projects for some of the most reputed clients like Singareni Collieries, GIPCL, MRPL, EPI, Uranium Corporation, ISRO, Air Force, India Cements and various state governments. Mahesh Reddy is a proud winner of Rashtriya Nirman Ratan awarded by IEDRA for his outstanding contribution to the construction Industry.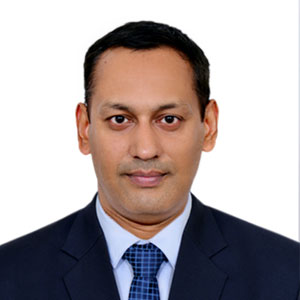 VENKATESH PADALA
Director – Operations & Innovation
Venkatesh is a Mechanical Engineering graduate with over 20 years of professional experience. Prior to this role as Director with Intermin, he was the Managing Director of Vizzitec which manufactures visual technology machines for MNCs. Venkatesh has 12 years' experience of working with the US IT/software industry.
He has co-founded Sree Sai Paper Products, which manufactures corrugated containers in India.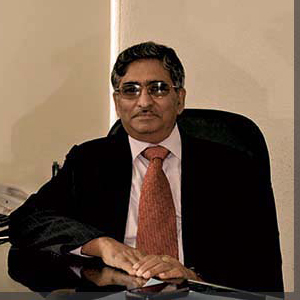 KAMALLAKAR SHET
Director
Kamallakar Shet retired as the Executive Director of Syndicate Bank with a business of US$11 billion. Functioned as Chairman & Managing Director of Syndicate Bank from Sep, 2004 to Jan, 2005. He is known for his excellent skills in establishing, developing and maintaining financial sector businesses like banking and mutual funds. He has been instrumental in creating highly motivated teams at Syndicate Bank and Canara Bank. He has handled diversified portfolios over a period of 36 years in Canara Bank & Syndicate Bank.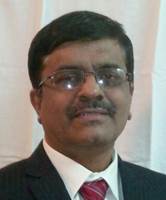 B.S. MADHUSUDHAN
CFO
A qualified Accountant and Company Secretary with over 25 years of corporate experience in Corporate and Project Finance, Accounting, Taxation and Company Secretary activities. Madhu has worked with reputed groups like Bharat Earth Movers Limited (Government of India Enterprise), W.R Grace and Toyota. In his immediate past assignment Madhu was Chief Finance Controller of GMR Group (an infrastructure conglomerate in India with interests in Power, Airport and Infrastructure). Madhu has raised funds over $500M.
Madhu as CFO of Intermin will be responsible for entire Financing and Accounting Functions and will work under the overall guidance of Director, Finance and Corporate Affairs.